Chad Barrick
Owner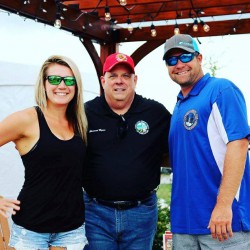 Our owner, Chad Barrick, was born and raised in Walkersville, MD; he graduated from Walkersville High School in 1997. He started volunteering at the Walkersville Volunteer Fire Company when he was 15, where he has held the position of Deputy Chief for 13 years. He also serves on the board of directors and runs the fire prevention program for the local elementary schools.
Chad coaches the 12U Heartbreakers softball team for whom his daughter, Karsyn, plays. He is an avid hunter, and enjoys fishing and being outdoors.
You can read all about how Chad built the company from just a few employees when his dad passed away from cancer in 1999, to the booming business we are today in our HISTORY section of the website.