About Us
Landscaping Services in Maryland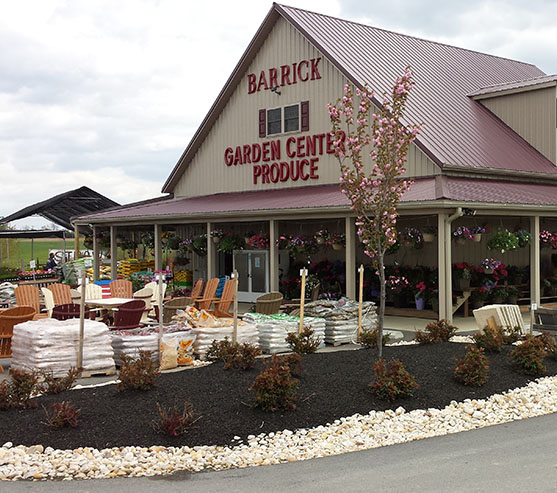 Chad Barrick the owner of Barrick & Sons landscape and construction which has been providing top quality services since 1989 has opened a retail garden center to better serve the communities in the 4 state area.
Located conveniently in Walkersville Md., Barrick Garden Center is a retail location where you can order bulk and bag material for all your outdoor needs, outdoor patio and porch accessories, seasonal flowers, trees and shrubs, outdoor furniture, local produce, winter ice melts, pool and pond supplies, outdoor lighting, concrete statues, yard art and other unique outdoor products.
As a family owned business, we take pride in the fact that our own materials are measured in generous portions and our customers get an honest deal. Full cubic yard buckets on our loaders ensure accurate yardage measurement.
With over 20 years in business, you can count on us to deliver value, quality, and expertise. We're ready to help you figure out the quantity and product that will serve you best. Compare and save – just call the experts at Barrick Garden Center, the best all around value.
Save